,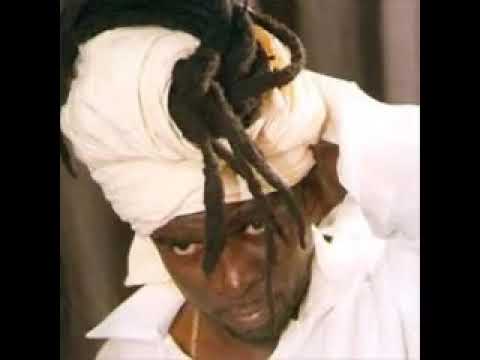 Understand "Kojo Antwi - Afofanto".
"Kojo Antwi - Afofanto" is a song.
The language of the song is Akan.
Meaning
"Afofanto" means butterfly.
Kojo Antwi talks about his lover like a butterfly.
A butterfly is a very beautiful insect.
A butterfly has a short vitality.
Her beauty tricked him.
He trusted her beautiful lady.
She disappointed him.
She is a heartbreaker.
He asked healing for his heart.
Beauty is the character of a person.

Introduction
Afrimata, afrimata
Afrimata, afrimata
Chorus
Afrimata Afɔfantɔ e, yie, yie, yie
Ɔ de n'ahoɔfɛ agyegye me o, yoo, yoo, yoo
Afɔfantɔ e, yie, yie, yie
Ɔ de n'ahoɔfɛ agyegye me e, yoo, yoo, yoo
Aboa ɔkyere me e, aboa ɔkyere me e, yie, yie, yie
Ɔ de n'ahoɔfɛ agyegye me o, yoo, yoo, yoo
Aboa ɔkyere me e, aboa ɔkyere me e, yie, yie, yie
Ɔ de n'ahoɔfɛ agyegye me o, yoo, yoo, yoo
Afɔfantɔ e, yie, yie, yie
Ɔ de n'ahoɔfɛ agyegye me o, yoo, yoo, yoo
Afɔfantɔ e, yie, yie, yie
Agya e, agya e, maame e, yoo yoo yoo
Verse 1
Me deɛ, mese mada, sɛ na me nan gu abɔnten
Mese manya ɔdɔ pa, sɛ na makɔfa afɔfantɔ e
Ɔ huri sisi sisi, ɔhuri sisi sisi nhyerɛn so e
Wadane aboa nanka, woakyekyere kahyire agu me so e
Ɔ de pɔ bi too me tirim sɛ ɔdɔ me nkoaa, sɛ na ne dɔ ɛrebɔ dɔnkɔmie e
Metɔɔ no aboɔden, sɛ na ne dɔ yɛ fofoofo e
Mede me wirɛ hyɛɛ ne mu, nanso nyinaa abɔ ahyɛ me nsa e
Sɛ yɛkaayɛ a, yɛnmmoa sɛ, ahoɔfɛ nkyerɛ suban o
Oh oh oh, afɔfantɔ e, woagyegye me ɛkɔkwan so
Woakɔ akɔgya me wo asuku n'ani o
Oh oh oh, Papa Doctor, kyerɛ me e
Anaa sɛ mehu ɛpo biom a, ɛtworo bɛn na mɛnom o
Verse 2
Afrimata Matɔ nkyene akyɛ o, yɛde mako na ɛda m'ase ɛ
Oh, matɔ nkyene akyɛ e, yɛde mako na ɛda m'ase o
Akoma, akoma de me dɔ bɛkɔ a, yɛnkɔ e
Wosee me bɔ, wohyɛ me bɔ sɛ
Wobɛkura me mu sɛ kosua mono e
M'anunaa yɛ no, na wobɔ me te sɛ ɔbɔ te sɛ adeɛ e
Ɛyɛ ampa sɛ, ɔdɔ bi te sɛ, samina ahuruo
Fitaa fitaa hyɛnhyɛn kwa, mframa bɔ mpo a, na ayera o
Makɔdi n'ahoɔfɛ akyi, woama nkasɛe awɔ me o
Chorus
Afrimata Afɔfantɔ e, yie, yie, yie
Ɔ de n'ahoɔfɛ agyegye me o, yoo, yoo, yoo
Afɔfantɔ e, yie, yie, yie
Ɔ de n'ahoɔfɛ agyegye me e, yoo, yoo, yoo
Aboa ɔkyere me e, aboa ɔkyere me e, yie, yie, yie
Ɔ de n'ahoɔfɛ agyegye me o, yoo, yoo, yoo
Aboa ɔkyere me e, aboa ɔkyere me e, yie, yie, yie
Ɔ de n'ahoɔfɛ agyegye me o, yoo, yoo, yoo
Afɔfantɔ e, yie, yie, yie
Ɔ de n'ahoɔfɛ agyegye me o, yoo, yoo, yoo
Afɔfantɔ e, yie, yie, yie
Agya e, agya e, maame e, yoo yoo yoo
Oh oh oh, afɔfantɔ e, woagyegye me ɛkokwan so
Woakɔ akɔgya me wo asuku n'ani o
Oh oh oh, Papa Doctor, kyerɛ me e
Anaa sɛ mehu ɛpo biom a, etworo bɛn na mɛnom o
Oh oh oh, ah, woakɔgya me yayaaya
Oh oh oh, ɔdɔ yɛwu agyegye me, woagyegye me, agyegye me, akɔku me
Oh oh oh, ah, woakɔgya me yayaaya
Oh oh oh, ɔdɔ yɛwu agyegye me, woagyegye me, agyegye me, akɔku me
Oh oh oh, ah, woakɔgya me yayaaya
Oh oh oh, ɔdɔ yɛwu agyegye me, woagyegye me, agyegye me, akɔku me
Me na m'asɛm ni o, wokaayɛ na mantie o
Me na m'asɛm ni o, ɛna, wokaayɛ na mantie o
Oh oh oh, ah, woakɔ akɔda agya me
Ɔ dɔ yɛwu akɔda agya me o
Afrimata